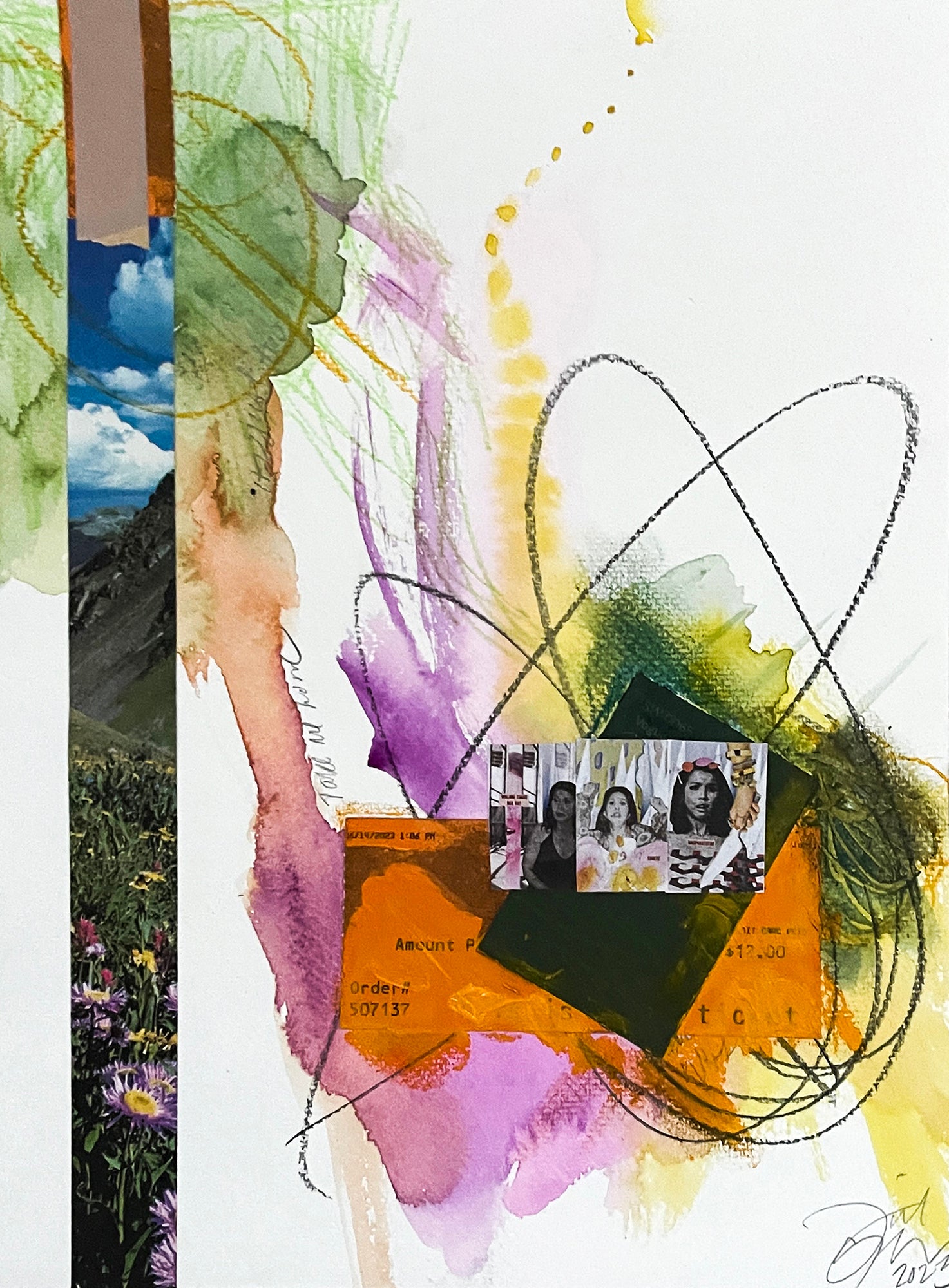 New mixed media collages on paper.
"Once started, this series emerged quickly and is still considered in a state of development. The shifts in ideas are already apparent but still center around my initial thought process of using journal entries in my work in order to destroy them.  The text is manipulated and layered throughout the page.  It is pure and unedited.  The words become their own unidentifiable identity and morph into beautiful abstractions."
Read the full Artist Statement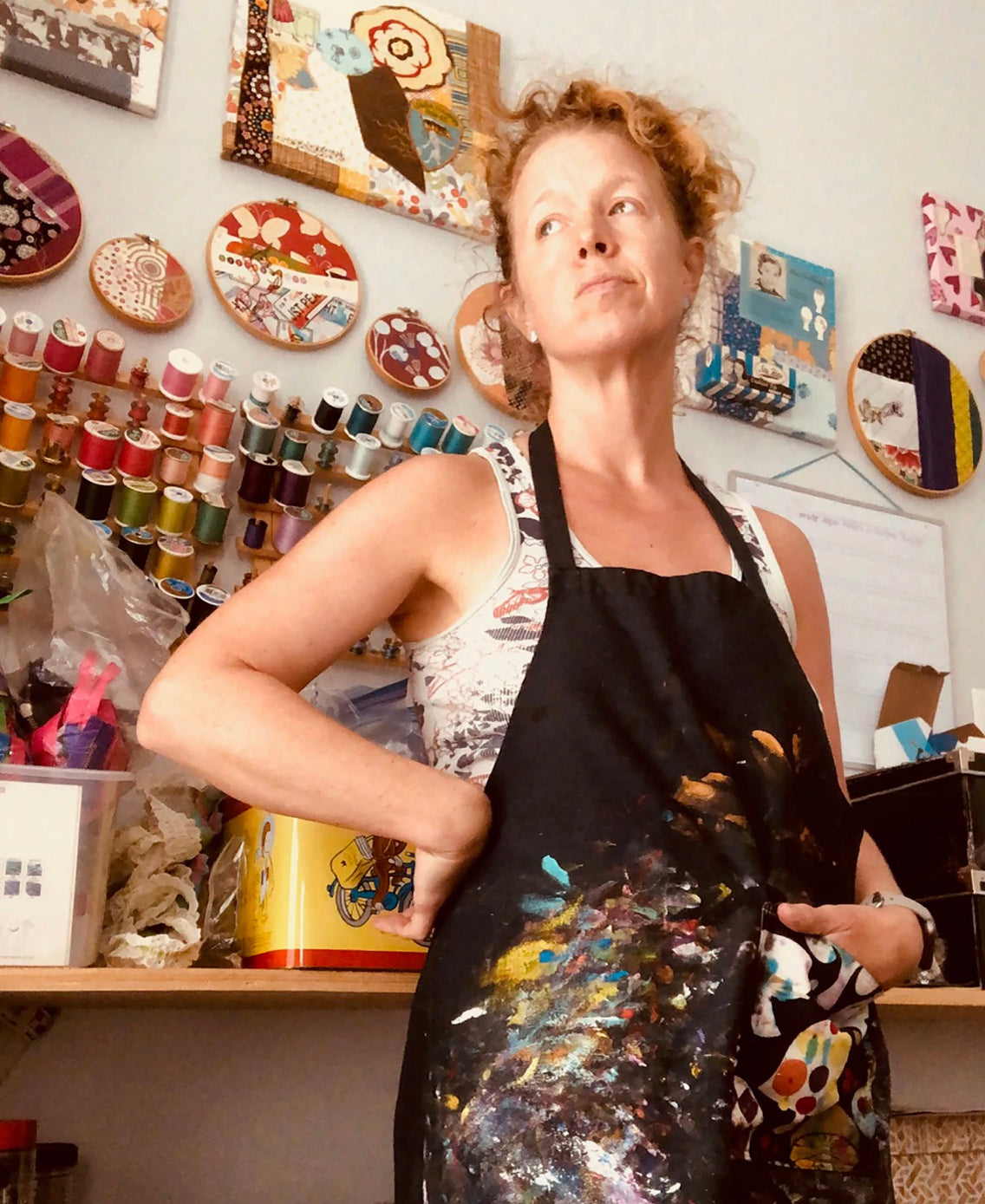 About Jill
Jill Shampine, a multidisciplinary artist residing and creating in the vibrant city of New Orleans, Louisiana, is known for her diverse and captivating art practices. Her artistic portfolio encompasses mixed media painting, sewing, weaving, and sculpture, reflecting her versatile and imaginative approach to art.
Read More